The closest inn to the Tateyama Cable Car embarkation point and Tateyama Station
Facing the rotary in front of Tateyama Station, Senjuso is the closest inn to the starting station of the Tateyama Kurobe Alpine Route.
It is also a very convenient location for purchasing tickets for the Tateyama Cable Car, the direct bus to Murodo, and the Shomyo Falls Exploration Bus.
* Particularly crowded during Golden Week, summer vacation, the fall foliage season, etc.
Seats can be reserved for the Tateyama Cable Car at the Tateyama Station ticket desk. You can purchase a same-day ticket in the morning and relax in your room until departure time.
Hospitality, the pride of Senjuso
Ideal for early-morning departure.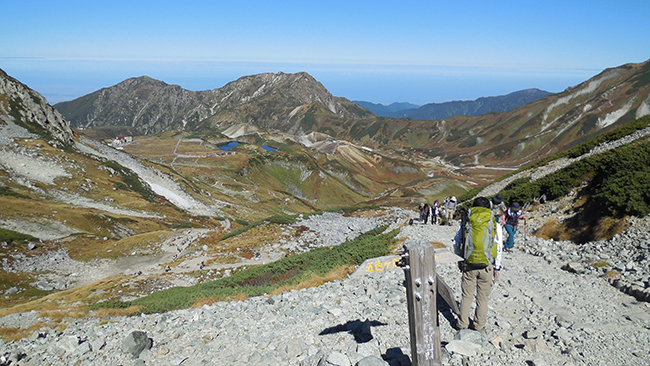 Sightseeing in Tateyama begins early in the morning. Senjuso can serve breakfast from 5:00 a.m. to accommodate early-morning sightseeing.
The closest inn to Tateyama Station, Senjuso is the best for an early departure!
Estimated times for sightseeing:
Kurobe Dam round trip: 6-8 hours
Murodo round trip: 3-5 hours
Climbing Mt. Tateyama (About 2 hours one-way from Murodo to the Oyama summit)
The first Tateyama Cable Car departure is 6:00 a.m. in summer, otherwise 7:00 a.m. * Always check the timetable on the Tateyama Kurobe Alpine Route website for service dates and times.
Time required will also vary with the details of the sightseeing and crowding conditions. Departure with leeway for time is recommended.
Your luggage and car can be kept at the inn.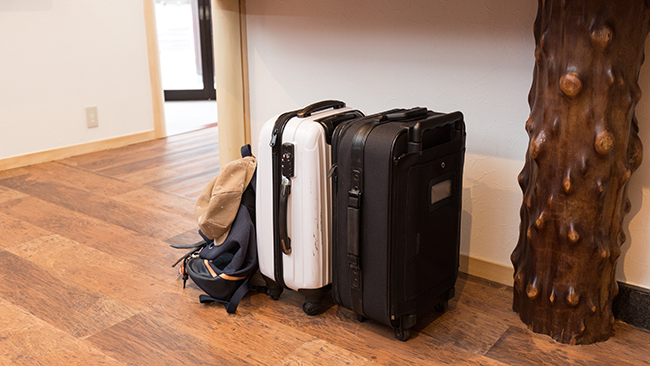 Guests can send luggage in advance for safekeeping until check-in. After check-out, too, luggage can be kept at the inn for freedom of sightseeing. Guests returning to the inn after same-day sightseeing can leave their car at the inn, to enjoy sightseeing at leisure.
* If the inn parking lot is full, please use the nearby large free parking lot.
Rice ball lunch boxes are available.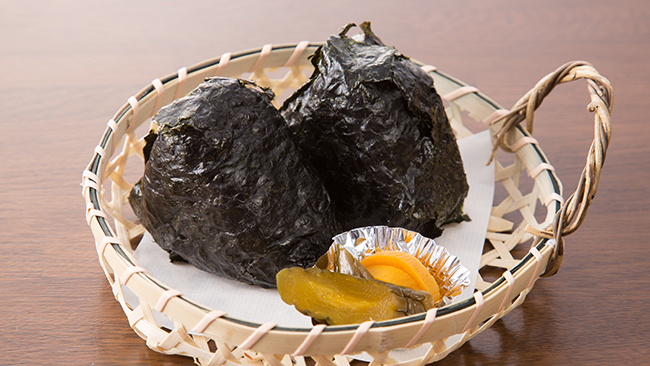 We will prepare rice balls made from 100% Toyama Prefecture Koshihikari rice upon request. We purchase Toyama Prefecture Koshihikari rice directly from growers. These rice balls are an exceptional treat in the mountains!
Enjoy delicious rice balls while gazing out at the splendid scenery of Tateyama.
* We will provide tea free of charge for guests' drink bottles upon request.